Moving Average Cross EA
Expert Advisor for
MetaTrader 5
← back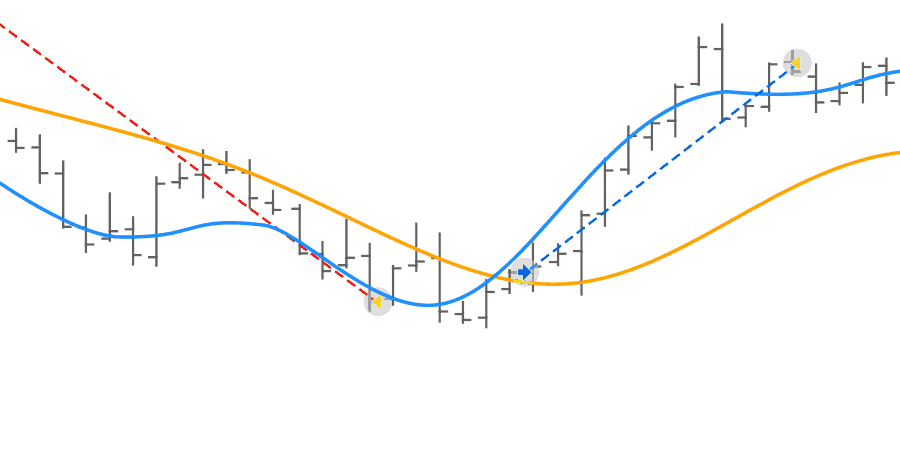 About the
Moving Average Cross EA
The MA Cross EA (MA Crossover EA) uses two moving average to trade. A buy signal is generated if the faster moving average crosses the slower moving average from below. Vice versa for a sell trade.
The trading logic of this forex robot
MA Crossover is a very popular and simple trading strategy. This MA Cross EA allows you to trade Simple, Exponential, Smoothed and Linear-weighted Moving Averages for the fast and slow MA. You can also choose the Applied Price for both MAs.
Additional Functions
Multiple Open Orders
Spread Filter
Money Management
Inverse Strategy
BreakEven
TrailingStop
Moving Average Trend Filter
Push & Email Notifications
Time & Day Filter
Custom Order Comment
Custom Magic Number
Custom Deviation (Slippage)
All MetaTrader 5 Brokers
All Symbols (FX, CFD, Crypto)
7 days money back guarantee
Free customer support
Free updates